The week of 1/22/23, I went to Target (Downtown Seattle) to get some toiletries, and as I came down the escalator, right before me was Tabitha Brown's Vegan Foods in the refrigerated section, it was beautiful! (Sorry I didn't take a picture). There was an array of foods: Pasta, i.e. ravioli, cream spreads, potato salad, pasta salads, vegan "meats". There are non refrigerated foods, kitchenware, and homegoods too!
So far, I purchased the:
Vegan Pizza Ravioli (See video to the right).
Vegan Potato Salad
The Vegan Strawberry Cream Cheese Spread
You can find her foods online at Target too.
---
.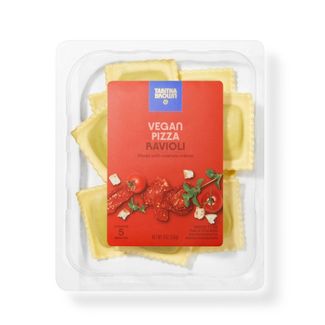 Rating:
---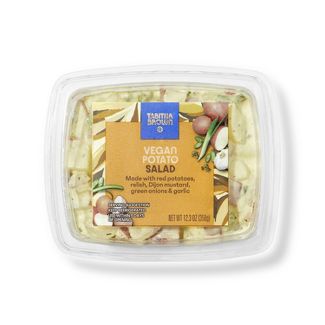 Rating:
---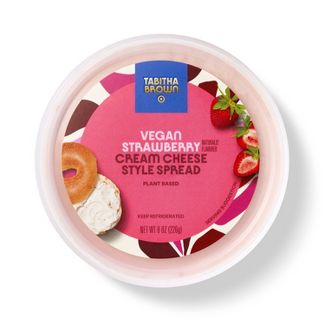 Sunday morning, I had some on vegan croissant toast. It was good. I wish it was more strawberry. Adding some fresh strawberries or preserves would be great.
Rating: